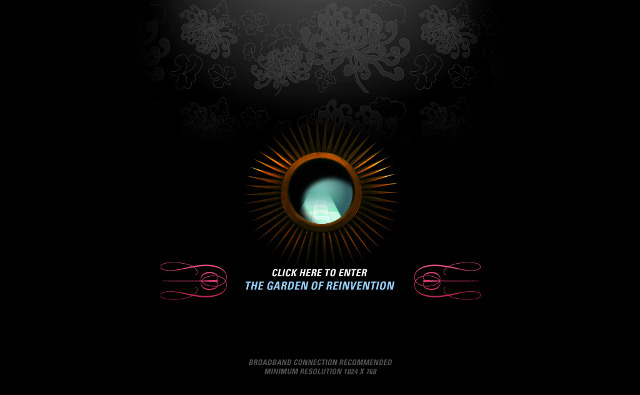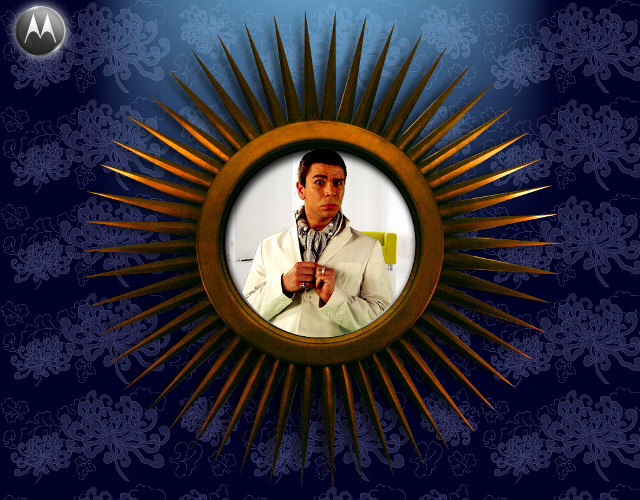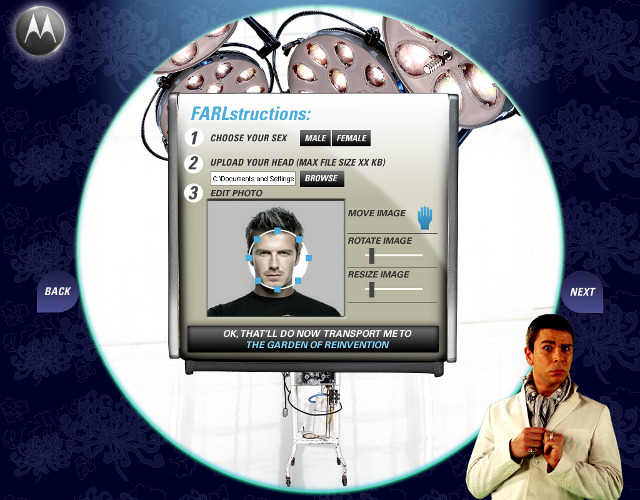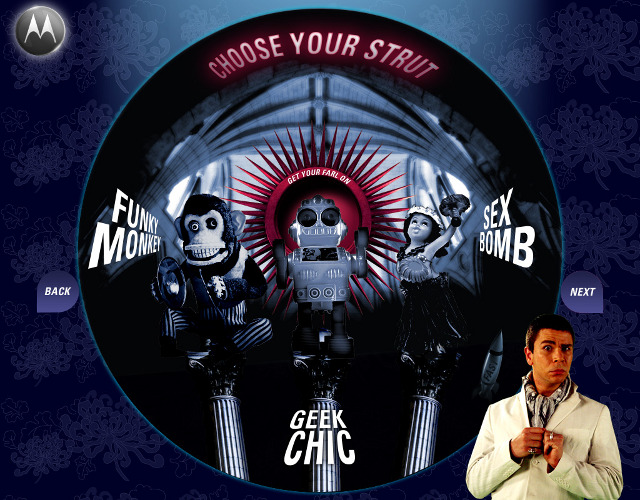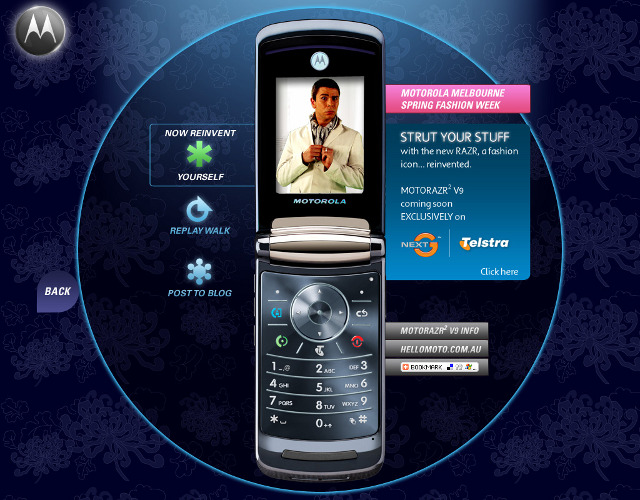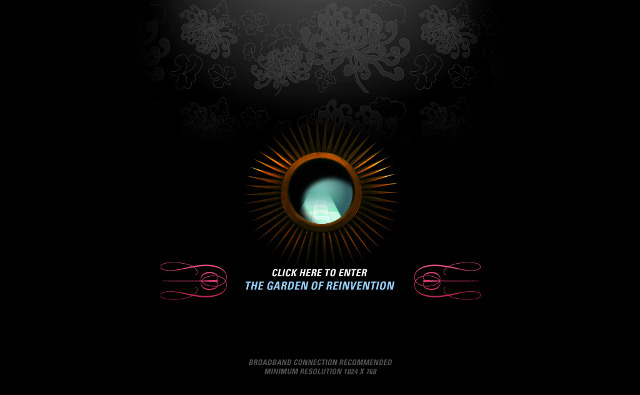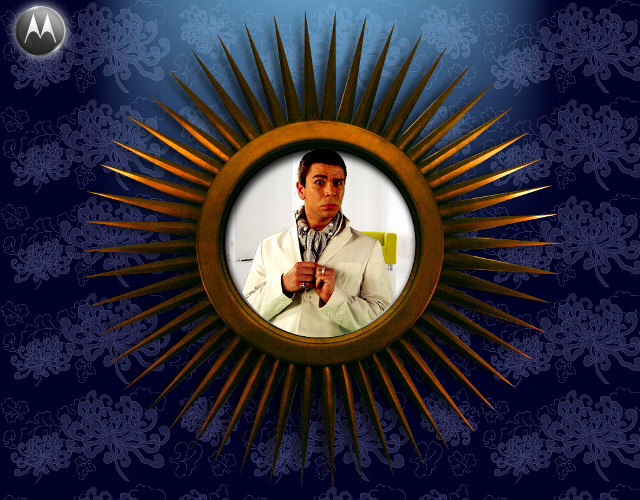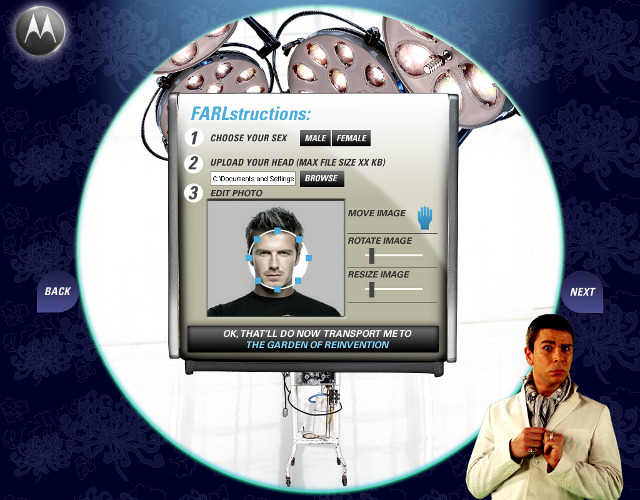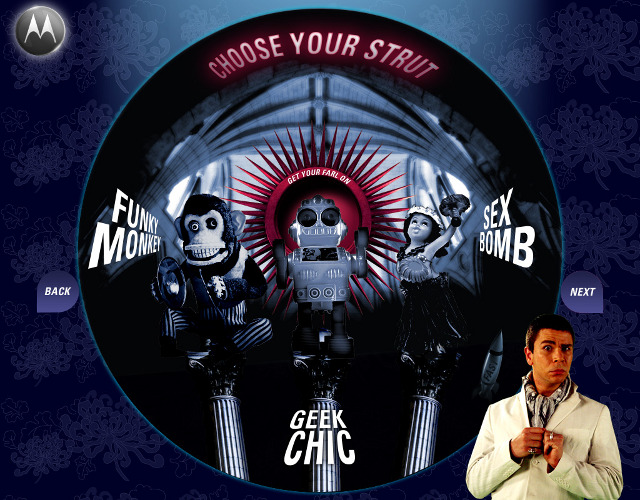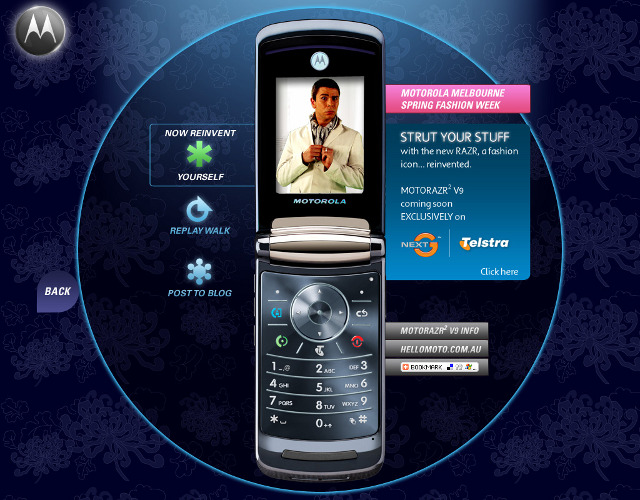 MOTOROLA. GARDEN OF REINVENTION.
The Motorola RAZR V9's positioning was 'a fashion icon reinvented'.
Target fashionistas to help promote the new look phone during The Spring Fashion week. To do this we created a microsite in a style and tone that would optimise a viral strategy. This site would be called, The Garden of Reinvention.
A character was created, Farl Kagerfelt, engaged with users through comedy and setting the tone to the site. The Farl character guided us, how to use it and most importantly to promote the V9 phone features. Users interacted by uploading a photo of their face that would then be attached to a model body that would do a funny walk down a fashion runway. Users then shared videos of their walk down the runway via FACEBOOK. The campaign achieved brilliant results and highlighted in Adobe website of the day.