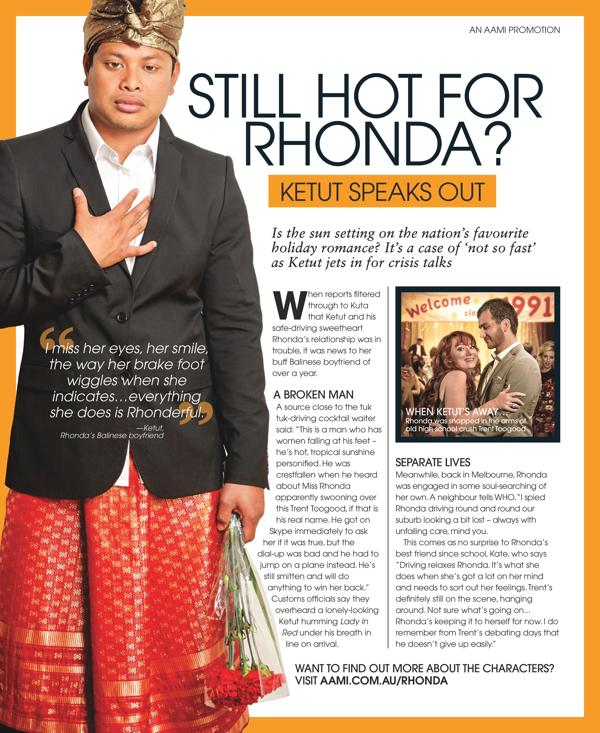 BRANDED CONTENT. WHO'S RIGHT FOR RHONDA?
Who would have thought two characters from an insurance ad would become one of Australia's favourite and loved couples. Rhonda and Ketut are truly entrenched in Australian culture.
Rhonda's Reunion introduces a new man on the scene. Digital, social media, advertorial and, PR channels, posed a simple queston to the Australian public: WHO'S RIGHT FOR RHONDA?
Branded content continued to engage the imagination of a nation. People tweeted their allegiance, bloggers promoted teams, all driving people to vote for either #TeamKetut or #TeamTrent.