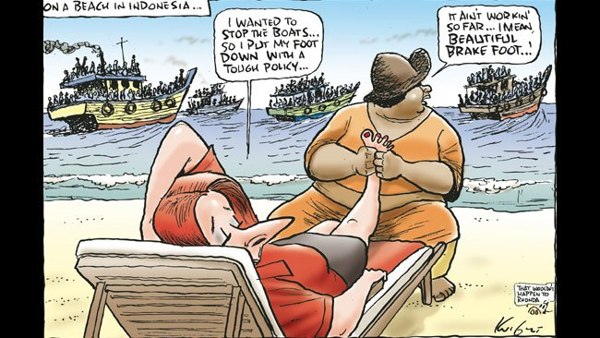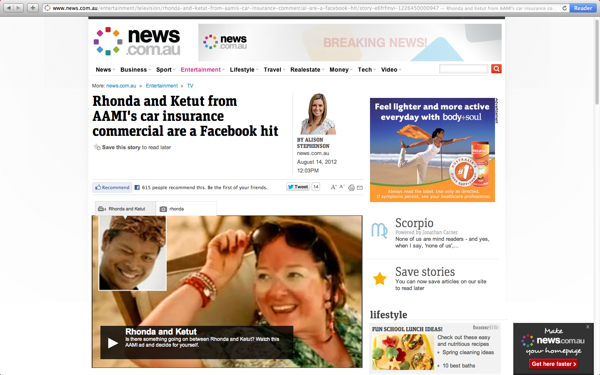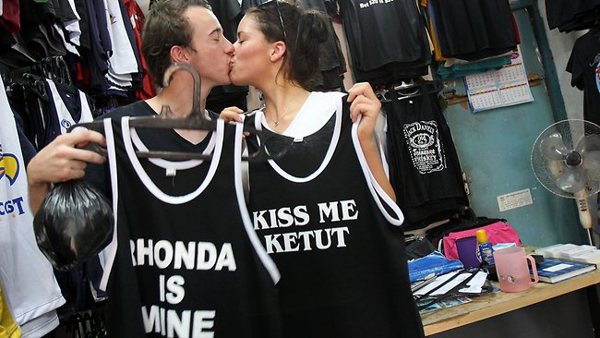 This retail campaign struck a nerve in Australian psyche and culture. Rhonda spoils herself in Bali with the money from AAMI.
It exploded on Facebook, an independent website dedicated to the sexual tension between Ketut and Rhonda received over 115,000 hits.
Lines from the TVCs eg.'Rhonda is Mine', 'Hot like a Sunrise' entered the vernacular, they became the No 1 t-shirts in Bali outselling Bintang.
Parodies were uploaded to Youtube, Tumblr sites, memes and political cartoons were inspired. The characters became famous, they've become Australia's no.1 couple. AAMI's enquiry calls and awareness were at record levels, as well as massive free media coverage.